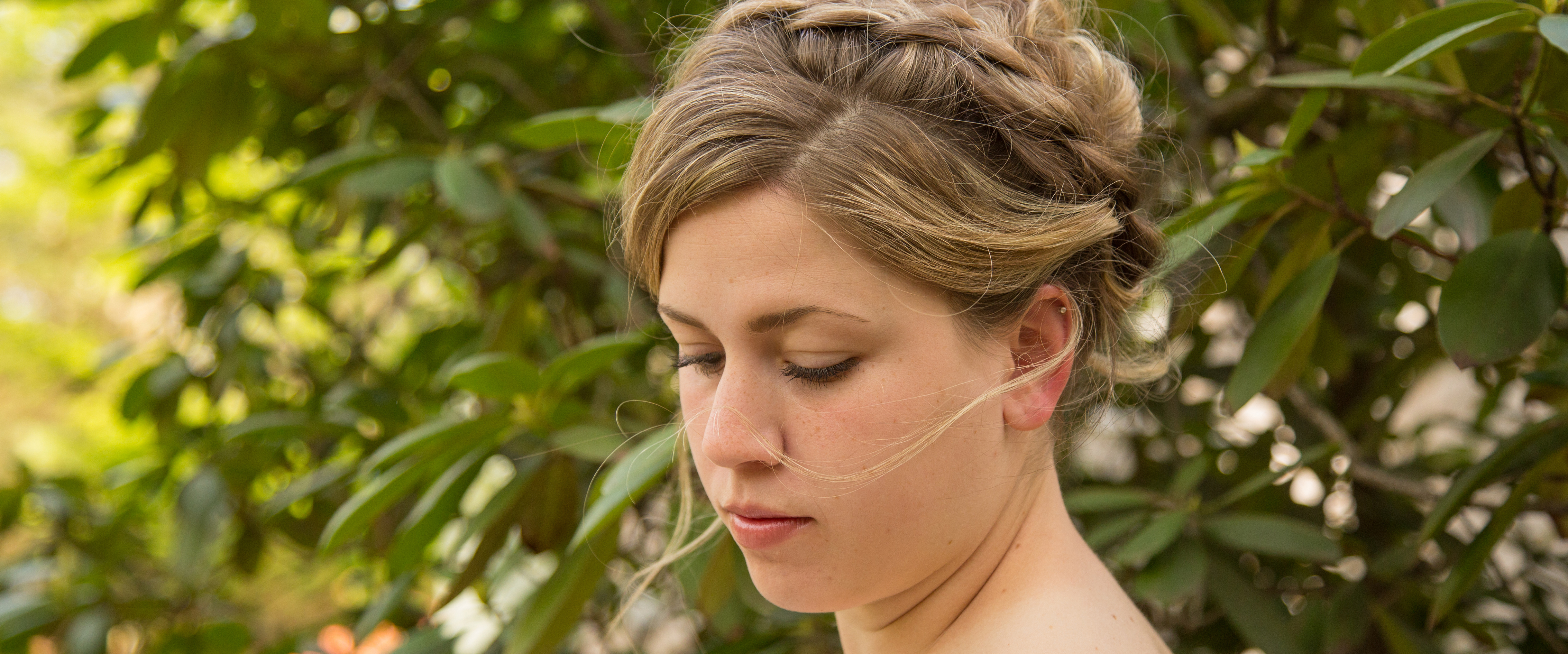 For your convenience, our most common customer FAQs (Frequently Asked Questions) are answered right here. If you have additional questions, please reach out directly through our Contact page.
Q: How much time does it take to style one person's hair?
A: It depends on the length and thickness of the hair, but usually 1 hour. I like to take my time with brides so closer an hour and 15 minutes.
Q: Should I wash my hair the morning of the wedding?
A: No. Clean hair is very slippery and is harder to pin. Wash and style your hair for the rehearsal dinner the night before, but pin it up or put a shower cap on the morning of the wedding.
Q: How often should I get my hair cut before the big day?
A: I suggest trimming your hair every 2-3 months before your wedding day to keep up on split ends, which can make your hair look dry in an up-do. The amount you take off can be minimal.. just enough to maintain healthy, split-end free hair. Schedule your last maintenance cut 2 weeks before your wedding.
Q: If I color my hair, when should I schedule my last appointment before the wedding?
A: If you are a one process (roots only), schedule it 7-10 days before the wedding. If you are a highlight or balayage, you can schedule that 1-2 weeks before. I recommend getting a glaze with your color service for tons of shine and conditioning too!
Q: Should I bring my veil with me for the trial?
A: Absolutely! It's great to incorporate any hair accessories (headbands, combs, etc) into the trial so you can see the complete look. It also give you a chance to try an accessory out or compare two if you're undecided.
Do you have additional questions that haven't been answered here in the FAQs, or are you ready to reserve your date? Contact Ashley Lynn Artistry today and I will be happy to help however I can.
Save
Save
Save
Save